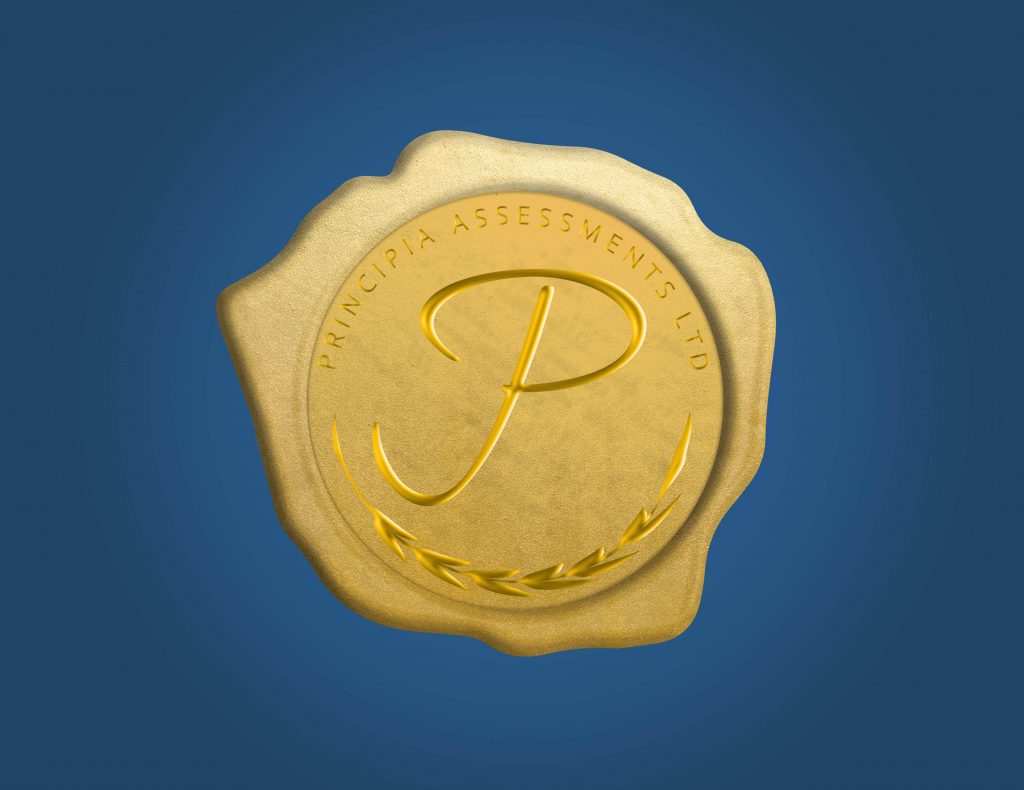 Principia Assessments Ltd., as its name suggests, is founded on certain fundamental principles. Before Principia, we worked together for many years. In that time, we learned that the most successful projects start with identifying essential propositions to serve as the foundation for the work. So, when we started Principia, the first thing we did was to identify a list of what matters most.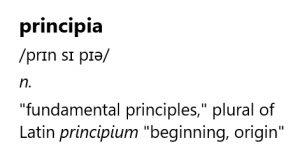 What matters most to us
We identified four things that really matter to us. These core values are our roadmap for Principia's growth and relationships. They also guide our decision-making, including what work we take on.
Meaningful
We value meaningful work. "What matters most" can mean different things to different people at different times. That said, when someone expends effort, we believe the result should have significance and purpose. Ideally, we want to make a positive contribution to a greater good. Both of us have come to appreciate having meaningful jobs. This isn't something we can give up. So, what does this mean for our work?
We only take on work if that work makes a meaningful difference to someone.
We don't contribute to "make-work" projects that don't have a clear and positive purpose.
We jump at work that we think may have a lasting impact.
Engaging
We value engagement. Life is short. Work should be engaging, fulfilling, enjoyable, and…yes… even fun. We believe this is critical to "what matters most" and to long-term sustainability. At Principia:
We only hire good people.
We avoid working with jerks.
We love working with highly-diverse people, especially if they are, well, nice.
Sustainable
We value sustainability. Meaningful work demands time, money, and energy. Our work lives have been dedicated to the not-for-profit sector: our primary goal has never been "fame and fortune." That said, we know we need lasting resources to continue enjoying meaningful and engaging work. This means:
We charge enough to keep the lights on.
We avoid work that drains us—financially, emotionally, or spiritually.
We jump at work that allows to learn, generates financial returns, and energizes us.
Committed
We value commitment to a vision. Once a vision is clear—and aligns with our other values—we dedicate ourselves to it wholeheartedly. We believe commitment to a vision creates space for flexible and innovative action. As a result:
We invest time, in every endeavour, to being clear on the vision.
We don't give up when things get challenging (often, that is where the fun begins!).
We love working with people who help us understand the "big picture" of what they want to achieve.
Connect with us
We love connecting with others who value the same things we do.
We offer independent competency assessment and consultation services for professionals, especially those who work in the legal field. We help people, projects, and organizations achieve their best through high-value, independent assessments. If you are working on a human resources issue or other organizational challenge and are curious if an assessment-based approach might help, please get in touch! We would be happy to discuss if there is a way we can help (in a meaningful, engaging, sustainable, and committed way).
Connect with us by email, LinkedIn, or Twitter.
---
More posts from Principia